2021
I've produced a podcast for Baroque at the Edge – an alternative music festival here in London.
2020
December
Well, that was a bastard of a pandemic (still is!)
I'm currently working on many video projects – will share the ones I can when complete! (Some are private!)
March
Salome is returning to London on 10th March
This time it's bigger, more dancers and more music!
https://www.theplace.org.uk/whats-on/edifice-dance-theatre
Baroque at the Edge festival happens this weekend, here's a promo video I made for it…
2019
December
Recording of Coventry Carol now up!
The world premiere of my new piece, an arrangement of the traditional Coventry Carol for choir, orchestra and organ, is being performed on Saturday 21st December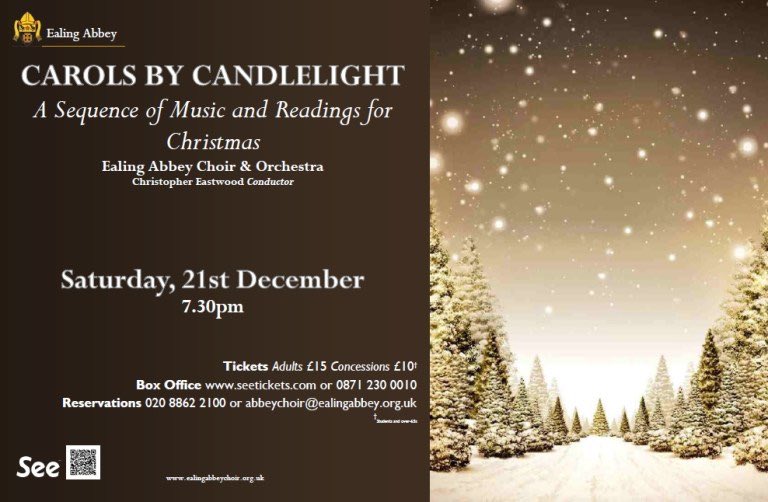 October
Transcendence
New immersive dance piece set in 13th century monastery… October 12-13 and 26-27.
https://www.edificedancetheatre.com/copy-of-salome
July
Sad…. Salome is over! It's been a great success and will be back next year… biggerer and betterer!
Last show of Salomé… gonna miss these nutcases! Thanks to @MaryintheCastle @HastingsPhil for collaborating.. it was a mad blast! @edificedance @BrunelMuseum @cockpittheatre #Contemporarydance #dance #hastings #london #Verstappen #Glastonbury2019 #CWC19 #AntifaTerrorists pic.twitter.com/UIctCIZeOR

— Philip O'Meara (@philipomeara) June 30, 2019
https://platform.twitter.com/widgets.js
June
The London performances of Salome are now complete… sell-out shows so far!
I've been making a lot of videos for Radio 2 and 6Music. Click on videos for a selection
May
A couple of videos I shot for reggae duo One Ground at Hootananny Brixton
SALOME! I've been working away over the last few months writing Salome – a contemporary dance piece being toured in May and June
2018
October
Some videos made last week for soprano Fatma Said and pianist Roger Vignoles at Maida Vale Studios
Review of September's Rye Festival is out now!
http://www.ryenews.org.uk/culture/broberg-and-the-hastings-philharmonic-entrance-audience
September
Saturday 29th
Recording a video at BBC's Maida Vale Studios with the captivating Egyptian soprano Fatma Said and the legendary accompanist Roger Vignoles…. links to follow!
Thursday 20th
Flacubal 95 performed by the HPO at the Rye Festival.
https://ryeartsfestival.org.uk/event/hastings-philharmonic-with-kenny-broberg/
March
Video of Flacubal 95 now up!
A very successful performance of Flacubal 95 by the Hastings Philharmonic…. video coming soon!
A nice review https://www.hastingsobserver.co.uk/whats-on/music/review-mozart-s-warmth-in-winter-chill-1-8421215
January
I've been commissioned once again to write for the Hastings Philharmonic Orchestra. This time they want my response to Mozart – a piece to accompany his 40th Symphony. Easy….
Flacubal 95 is a three-movement symphonic work based on Mozart's 40th.
http://www.hastingsphilharmonic.com/2017-2018-season
It premieres on Saturday 17th March in St Mary in the Castle, Hastings!
February
I'm tenor soloist in Monteverdi's Vespers of 1610 for the Hastings Philharmonic Orchestra and choir
http://www.hastingsphilharmonic.com/2017-2018-season
2016
November
No Man is now available to watch on video. It had nice reviews!
http://hastingsonlinetimes.co.uk/arts-culture/music-sound/full-marks-for-hastings-philharmonic
November
I've just finished work on a major new piece called "No Man", for the Hastings Philharmonic Choir and Orchestra.
No Man is a journey, from the "No Man's Land" of war to the "No Man is an Island" message of peace and unity in a year and country where telling this story seems more prescient than ever as division looms over our nation. In the anniversary year of the Battle of Hastings and the infamous bloodbath at the Somme, we are reminded of how fleeting and fragile our periods of peace have been and will be.
Drawing on texts in English, French and Latin by W. B. Yeats, Victor Hugo, John Donne, the Psalms of the Bible and Friedrich Schiller; No Man an Ode to Joy for the modern age using as its basis ancient Gregorian plainsong braided with a reforming of Beethoven's famous theme, all told through the lens of the centuries of war, peace and artistic expression since then.
It is set over seven movements for two choirs (French and English, with texts in Latin for both), orchestra and soprano and tenor soloists.
It's performed at  White Rock theatre, Hastings, on Saturday 12th November.
2015
March
Last night's quick production of an Alan Partridge showreel seems to be taking off…
A Change Petition is set to see Alan Partridge take over Jeremy Clarkson presenting top gear… and Alan's recent Top Gear Showreel is only fanning the flames…
****************************************************************
A lot of my music here is embedded from soundcloud… but soundcloud needs more following so if you have an account please follow me (not in a creepy way) here https://soundcloud.com/philipomeara
Thanks!
January
Just completed this promo video for the debut album of mezzo soprano Kitty Whately (yes, daughter of Kevin Whately aka LEWIS, who features too!)
MY KINGDOM FOR SOME LIGHTING!
2014
December 13th
I created this arrangement of Love is Patient, Love is Kind (etc.) with Copland's Appalachian Spring – it does for this piece what Barber's Agnus Dei did for Adagio!
Saturday 18th October 2014
Christchurch, Cheltenham
Tenor soloist alongside Dame Felicity Lott in Schubert Mass in G
2013
Saturday 12th October 7.30pm
Wheatsheaf Hall
Aoide and In the Smoke
I've written an arrangement of "These Boots are Made for walking" for London close harmony group In the Smoke. Aoide will be reprieving All the World's A Stage.
Facebook event
Wednesday 4th September 7.30pm
Wigmore Hall
Orfea Ensemble
"5" for harp and oboe